Our Science
Challenges of Drug Delivery Systems
Stably/efficiently delivering biologics
Precise delivery to target disease site
Toxicity of payload/carrier material
Our Solution
Nanopolymers stably/efficiently load biologics in micelle form, preventing biologics from becoming active and causing toxicity off-target.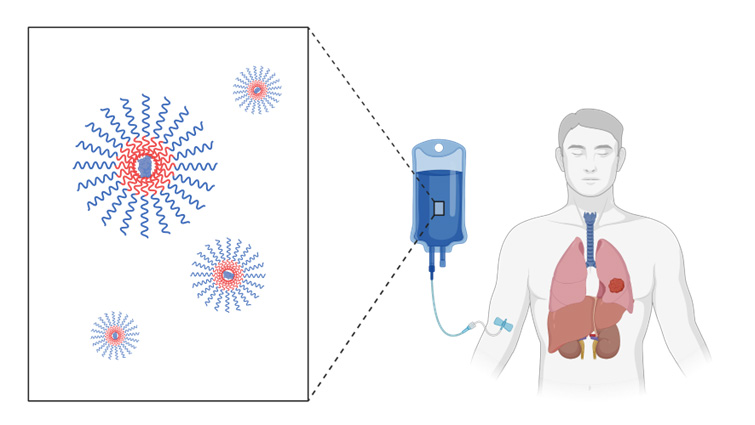 pH change triggers nanopolymers to detach from biologics, resulting in precise biologics delivery to target disease site.
Detached PEG-based nanopolymers or micelles remaining in the bloodstream are metabolized with low safety concerns.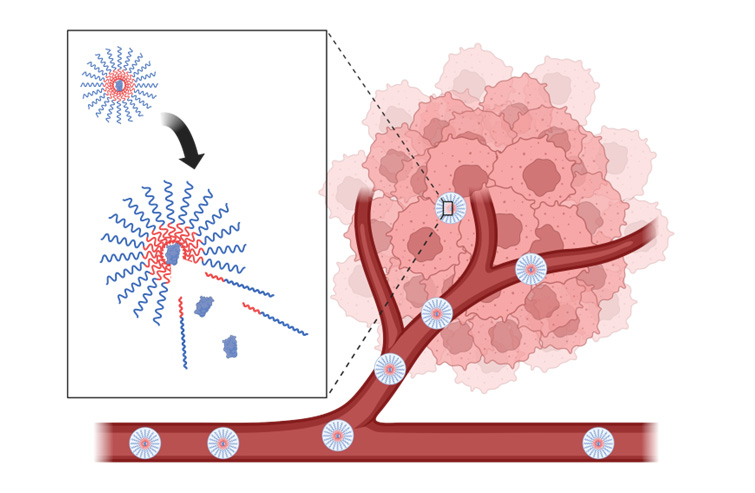 Pipelines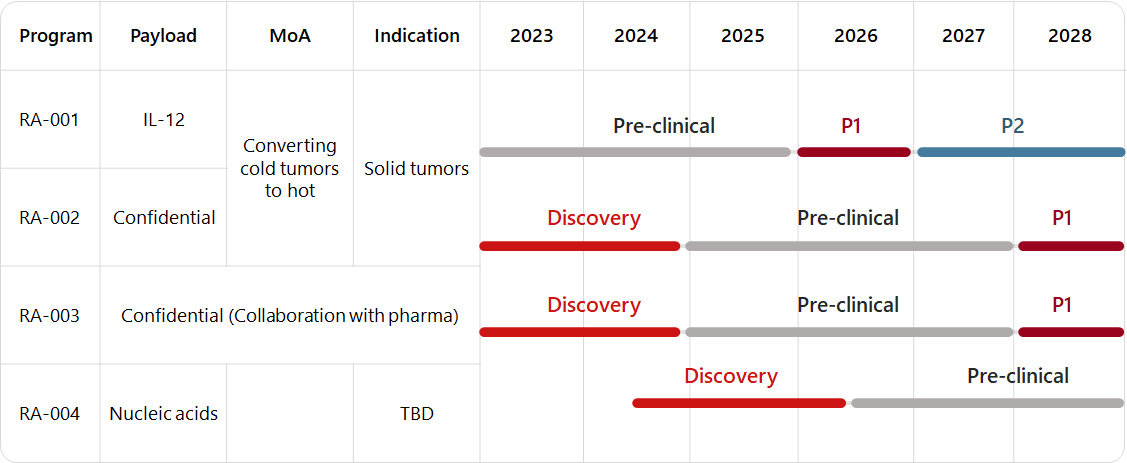 The Problem with Existing Cancer Immunotherapy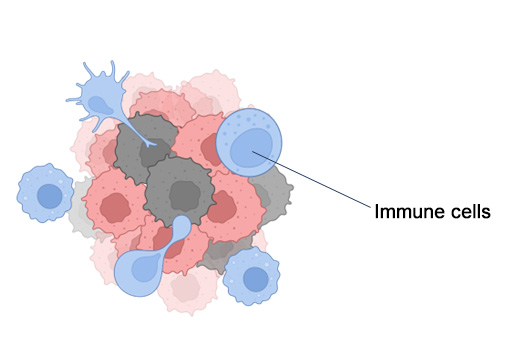 Immunotherapy has potential to achieve complete cure of cancer.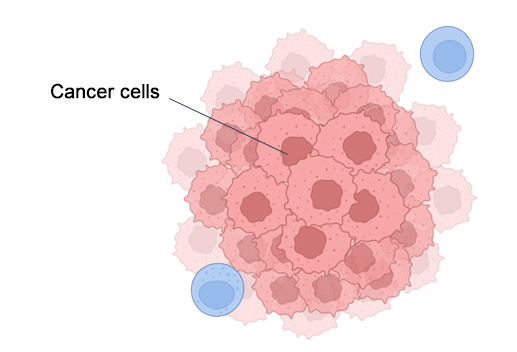 Immunotherapies do not work for 80% of solid tumor patients.
Our Solution: NCM (Nanopolymer Cytokine Micelles)
IL-12-loaded NCM is systemically injected and travel through pores in cancer microvessels to the tumor microenvironment.
IL-12 is emitted in the tumor microenvironment and recruits immune cells, resulting in cancer cell death.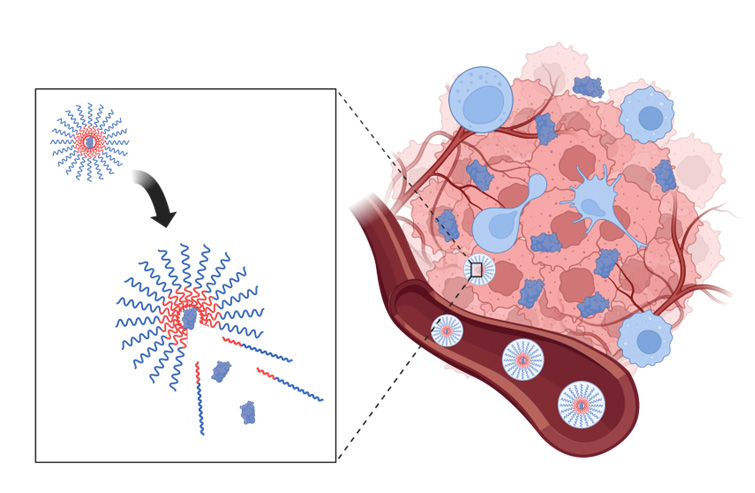 Possibility of Combination Therapy

Cytokines could enhance treatment effect in ICI non-responders: 80% of solid tumor patients

NCM will be developed as monotherapy with possible applications for combination therapy with ICI
ICI: Immuno-checkpoint inhibitors